Thank you for participating in the Another71.com CPA Exam Forum.
It's the awesome posters that have made it the #1 CPA Exam site 10+ years and counting.
With 500,000+ posts since we launched it, we've had to develop a few rules just to keep order in this here Wild West of the CPA Exam Frontier.
1. Be Nice.
2. No Exam Disclosure (or requests for exam "experiences").
Exam Disclosure, simply stated is this: If it's information that only someone who took an exam would know – it's exam disclosure.
Common question: "What topics should I focus on?"
The only real way to answer this without it being exam disclosure is to refer to the Blueprints, or what a CPA Review instructor says to focus on.
Relaying "study experiences" (not exam experiences) is fine too.
"I really struggled with Bonds heading into my exam, so I hit it extra hard" = OK
"I really struggled with Bonds heading into my exam, so I hit it extra hard – and I was super-glad I did!" = Not OK
Use common sense, and you'll be fine 🙂
3. No Sharing / Selling of Materials.
Different companies have difference licensing rules (some prevent you from re-selling), and this forum isn't the place to police it.
Plus – it would become a swap shop for CPA Review materials, and study posts would fall by the wayside.
This includes "hey, I created a doc or flashcards, and such and such…here is a link".
4. No Off-site Connections.
The people on this site are not vetted, and I don't want to be involved with some off-site meetup or "study group" going south.
Looking for a study group? We have them here.
Looking to PM someone and ask questions?
You can do that in the DOJO
5. Mods can edit/delete posts or ban any member for any reason.
That's it – just five rules. 99.23% of the time, we have no issues.
When in doubt, refer back to Rule #1 (Be Nice) 🙂
To Your Success (and getting your LIFE back!),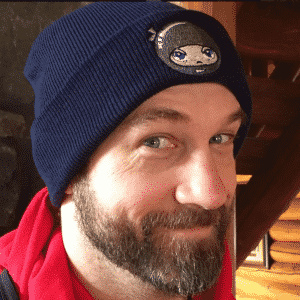 Jeff Elliott, CPA (KS)
Another71.com & NINJA CPA Review




Want to Study Less & Get Higher CPA Exam Scores?
Can I send you $162.12 of Free CPA Review Materials that will help you…
Study Less
Avoid Common CPA Candidate Mistakes
Get Higher Scores
Spend More Time with Friends and Family
Finally Pass and Get On With Your Life?